Repairing a car is common. A few scratches here and there or a bump can be fixed without any hassle. If a vehicle has had an accident, the car owner has enough reasons to panic. It is essential to observe that restoring a run-down car is not easy. Not all auto repair companies can assist car owners with restoration work. Look for a smash repair company if you need more than minor repairs. 
What Are Smash Repairs, and What Do They Involve?
A smash repair company is not the same as a car repair company. Smash repair companies operate on run-down vehicles to restore them to their original condition. Professional smash repairing technicians can replace damaged parts, remove dents, fill in the scratches, and apply a new coat of paint. A smash repair company is responsible for restoring damaged vehicles through and through. When you hire a smash repair company, the professionals handle the repair work and get your car back on the road in less time. 
The Benefits of Choosing a Professional Smash Repair Company
You can detect bumps and dings at any point in time. You can also observe that your car reversing maneuvers don't work out. There can be several unique situations in which these bumps take place. A broken paint seal invites rust. When this kind of damage happens, you can contact repair services immediately. 
Some of the common advantages of professional auto body repair include - 
Expert Technicians 
Smash repairers in Dandenong are expert technicians. Compared to hiring local technicians, delegating the work to expert technicians will ensure professional results. Smash repairers work with leading-edge infrastructure and advanced equipment to address all issues. When you hire certified technicians, you can rest assured that the job is handled professionally. You can expect long-term results. 
Special Tools 
If you are DIY-ing the repairs, you can make irresponsible decisions. For instance, you might need to learn the latest technology and expert repair techniques as a novice. On the other hand, Smash repairers work with avant-garde technology to help you restore your car successfully. They have the special tools to ensure fast and efficient repairs. 
Reasonable Rates 
Smash repairers in Dandenong guarantee competitive pricing. When you hire from unreliable sources, you can always make the mistake of misfiring. Unprofessional technicians can cost you more money. Besides, there is no guarantee that the problems won't reappear moving forward. 
Premium Service Quality 
When you consider smashing repairs in Doveton, you should prioritize service quality. A clumsy job will put your vehicle at risk of further problems. Expert smash repairers in Dandenong can help you with premium services – you can rest assured that repairs are taken care of properly. 
Convenience 
If you are considering smash repair in Doveton, professional technicians can help you make the job simple and easy. Unlike hiring local mechanics to make repairs, smash repairers in Dandenong can guide you through the process and make the job convenient. The flexibility offered by smash repairers in Dandenong is non-pareil. Car owners can benefit greatly from this convenient service.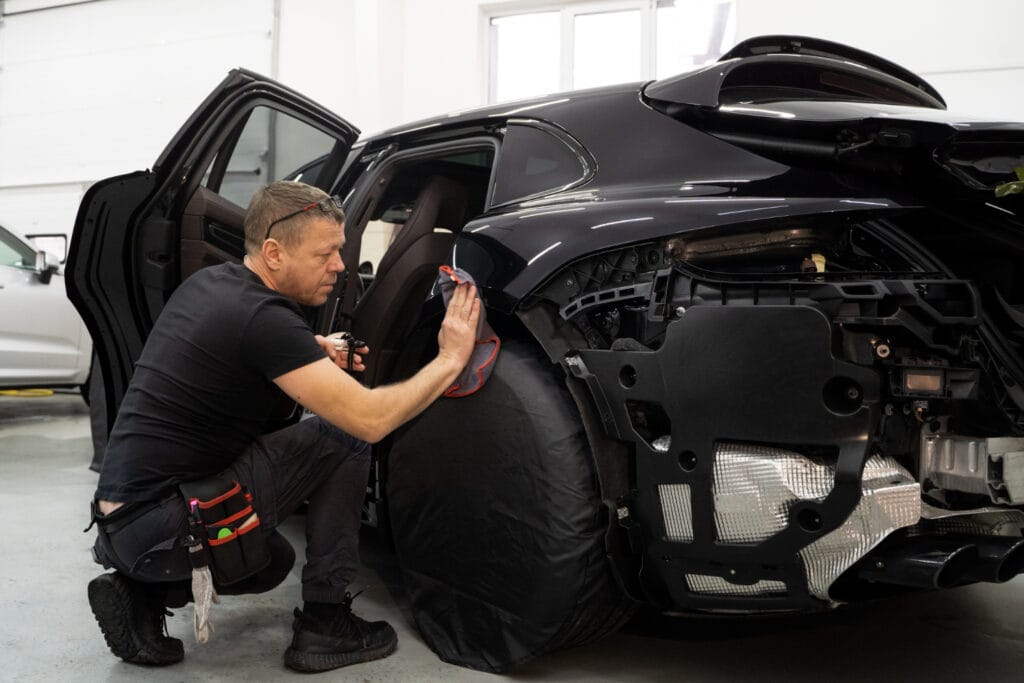 What to Look for When Choosing a Smash Repair Company
Car accidents can damage a vehicle. Incidents like car crashes or bumping cars against walls can lead to collisions. Such smashes require smash repair services. Smash repair services in Dandenong can restore all damages on your vehicle efficiently. Here are steps to hire a professional smash repair company in Dandenong. 
- Seek Recommendations:
When choosing a smash repair company, you should seek recommendations from various sources. Ask your family and friends for references. This step will provide you with leads to help you get started. 
- Read Reviews 
Another important factor to take into consideration is reading reviews. Good reviews from reliable sources should help you prevent mis-hires. Instead of making random choices, you should talk to different companies and collect testimonials to understand whether they suit your needs. 
- Consider the Service Type 
When you choose a smash repairer in Dandenong, you must consider the service type. Understanding the kind of service the company provides helps you eliminate the ones inappropriate for your repair needs.  
- Choose Certified Professionals 
When selecting a smash repairer in Dandenong, you must look for certified professionals. Unlicensed practitioners can mishandle repairs and put your car at risk of accidents. Do background checks to ensure you are making appropriate decisions for your car restoration work. 
- Compare Quotes
It is essential to compare quotes when selecting a repair service. This way, you can stay within your budget. Smash repairs in Doveton are costly. You should choose genuine services that guarantee transparent pricing strategies.  
- Choose a Service That Offers Fast Results
Select a service that offers fast results if you want to get your vehicle back on the road fast. 
- Consider the Experienced Workers
When selecting a smash repair service, you should look for an experienced team of workers. Professionals with experience and expertise can provide fast solutions for your car damages. They know how to identify problems quickly and offer suitable solutions. 
- Look at Their Track Record
Finally, you need to consider their track record. When you choose a smash repairer in Dandenong, you need to check their rate and customer satisfaction scores. It will help you make an informed decision.
These are the most important steps to consider when selecting a smash repair company in Dandenong. You must prioritize quality services and choose professional smash repairers for car repair. This step will help you get your vehicle back in excellent condition with minimal stress.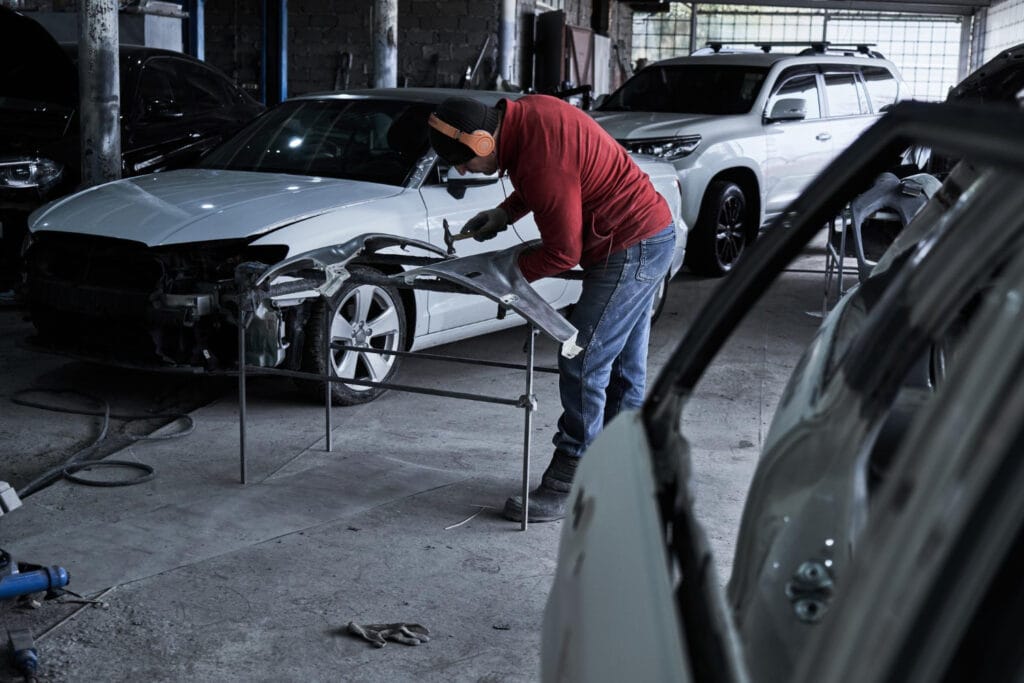 Common Issues That Require Smash Repairs
Smash repair services in Dandenong are effective when dealing with common issues. Some of the common problems that may require smash repairs include:
- Damaged panels and bumpers 
- Replacing damaged windows 
- Aligning bent frames 
- Repairing dents and scratches on the car's body 
- Fixing broken headlights and taillights 
- Replacing damaged wheel rims
- Restoring engine components
- Repairing broken doors 
- Fixing damaged upholstery and trim 
Types of Damage That Can Be Fixed with Smash Repairs
Smash repair services in Dandenong can help fix several issues, including:
- Minor dents and scratches
- Cracks on the bumper or body panels 
- Damaged window glasses 
- Bent frames due to collisions 
- Broken headlights and taillights 
- Wheel rims that have been damaged 
- Engine components that need replacement 
- Doors that are broken or jammed 
- Upholstery and trim that needs to be repaired
Insurance Coverage for Damage Fixed With Smash Repairs
Insurance coverage for smash repairs in Dandenong depends on the type of damage and the insurance provider. In most cases, minor injuries are covered by your insurance provider. However, certain policies may not cover major damages that require extensive repair work. It is important to check with your insurance provider before proceeding with any repairs.
Conclusion 
Smash repairs in Dandenong provide a cost-effective way to restore damages caused by accidents or collisions. Following the tips above and selecting a reliable service provider, you can ensure your vehicle is restored to its original condition without any hassle. Do comprehensive research before choosing a repair service to ensure that you are dealing with certified professionals and getting the best value for your money.